I have not posted on the blog as much as I wanted during term four as I have not been well during the past few months, as many students will know….. so my New Years Resolution : GOOD HEALTH!!
SO …. Merry Christmas & a Happy New Year to all 🙂
AND be sure to check out the children's school holiday program for your kids, grandkids and friends kids – spread the word!!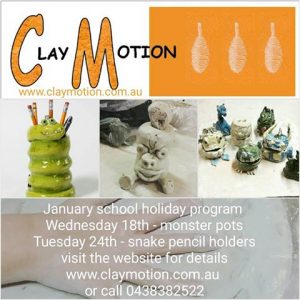 AND, or course the term dates and times are up on the website for term one, so visit the CLASSES page for more information.
Meanwhile here are a few pics from term four to inspire your imagination for new creations in term one.