Term Three Pottery Classes Start this Week!
Pottery in Ballarat
I am definitely not posting on this blog often enough! Time just seems to go so fast…
Anyhoo, following are some pics from term two classes, and term three classes start this week for adults and the following week for children. Enrolling is easy via the SHOP or you can call me on 0438382522 to discuss any needs you may have 🙂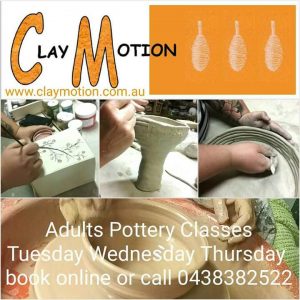 Can't commit to a full term? Casual rates are available at $22 per class, so just pay as you are able to attend!
So, scroll through the pics, get inspired and enrol today 🙂