ClayMotion conducts skills based workshops for artists designed to develop skills or to consolidate their existing art practice. All workshops are conducted by myself, Dawn Whitehand. I am an experienced ceramics tutor, having taught at University though to community centres. I have conducted classes and workshops at my studio in Dunnstown, and have conducted pit-firing workshops for Ceramics Victoria.
Workshops will be offered periodically in glaze technology, pit-firing, tee-pee firing, handbuilding and wheel throwing.
Children's Workshops are also offered during school holiday periods.
Payment can be made online using paypal or direct bank deposit, or you may mail a cheque. Details can be found on the Shop page
To stay informed of future upcoming workshops  bookmark this webpage or join the mailing list to receive future updates.
*** workshops require a minimum of 5 enrolments to go ahead***
——————————————————————————————————————————–
——————————————————————————————————————————–
Pit Firing Workshop: September 16-17th, Fee $210.00 *Discount* $180.00
This workshop is ideal for people interested in art or ceramics and also for artists wanting to expand and build on their skills.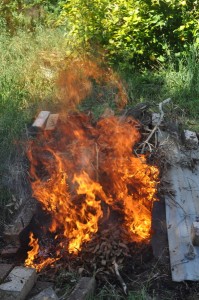 This workshop will be conducted over two days, is for all skill levels and will introduce students to all aspects of pit firing. Students are encouraged to bring a notebook and camera to document their learning.
Students are invited to bring a picnic lunch to share. For students not local to the area, accommodation  is available close to the workshop site, or you are welcome to pitch a tent on the beautiful ten acre property.
Participants are to bring 1-2 pots that have been burnished and bisque fired to between 780-820°. This will ensure the sheen is maintained on the pot after pit firing. Wide rimmed bowls and plates should be avoided. Images of Dawn's pit firing procedure can be viewed here.
If participants need lessons and/or clay to make pots for the firing casual participation in a weekly class is welcome at $22.00 per session OR
If there is enough demand a separate class can be scheduled specifically to make works for the pit firing.
*If you are currently enrolled in any ClayMotion classes you can participate in workshops at a discounted rate…please see me during class to organise*
**Remember if you would like to give this as a gift you can purchase a Gift Certificate **
Workshop Schedule
Day 1 – Bring notebooks and camera.
12.30 – 1.30— Pots will be prepared with seaweed, copper wire and other organic materials. The pit will be prepared with wood, cow dung, pinecones and other materials.
1.30 – 2pm— Lunch
2.00 – 2.30pm —Pots are loaded in the pit.
2.30 – 4.30pm— Firing commences. Pit is stocked and eventually covered for slow simmer.
Day 2
10-10.30am— Pit firing methods techniques presentation and discussion. Bring notebooks and camera.
10.30-12noon— Pit is unloaded and pots cleaned
12-1pm— Lunch
1pm-2pm— Finished pots are polished and sealed.