Ceramic and Pottery Art Classes and Workshops in Ballarat, Victoria, Australia.
Only 100km from Melbourne, ideal for day trippers and holiday makers!

ClayMotion offers a range of creative pottery and art classes for the general community – adults, children and families – for local businesses, and Professional Development for teachers and professional artists, within the Ballarat and surrounding area.
Enrol in a class at the studio or, if you are a school or community group (eg scouts/cubs), have ClayMotion visit you for a workshop.
Services include:
pottery classes for adults and children
mosaic classes for adults and children
art classes – acrylic pouring, textiles, printmaking, silversmithing & more
school holiday program
birthday parties for children and adults
hens afternoons
corporate teambuilding and reflection workshops
pottery and art supplies (clay, modelling tools, journals, etc)
casual studio hire
exhibition space
one to one tuition/professional development
Being only 100km from Melbourne workshops can be easily accessed by Melbournites, corporate teambuilding is feasible, and school holiday programs can be attended by day trippers.
The owner of ClayMotion, Dawn Whitehand, has extensive experience in the arts, including writing about art and exhibiting both nationally and internationally.
Dawn has been teaching art for over eighteen years in many different learning environments including schools, kinders, University and community centres.
Dawn's personal studio is located in Dunnstown, a semi rural environment 10km outside of Ballarat (on the Melbourne side) and is also available for birthday parties, teambuilding and reflection workshops if you would like to combine tranquil surroundings into your art experience.
See the ABOUT page for shop hours.
*************************************************
LATEST NEWS
DROP IN DAY FOR MUMS & BUBS EVERY TUESDAY
Drop in anytime on a Tuesday between 11am-3pm, with your bub, toddler or pre-schooler, have a cuppa and indulge in some clay play.
The cost is $15 (per child using clay) and includes studio access, tools & equipment, clay and kiln firing.
No bookings needed.
Bring yourself & bring a friend!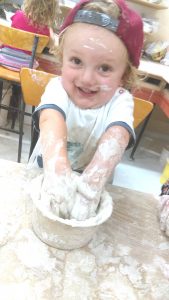 CLAYMOTION HAS A GREAT RANGE OF CLASSES ON OFFER FOR TERM THREE
Scroll down for all the links …
TERM THREE – Pottery Classes dates and times for adults and children's classes are HERE
Mid Term enrolment welcome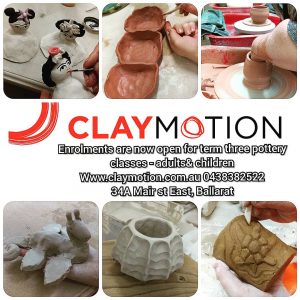 TERM THREE – Mosaic Classes for Adults. Dates and times HERE 
TERM THREE – Acrylic Pouring Workshops for Adults. Dates and times HERE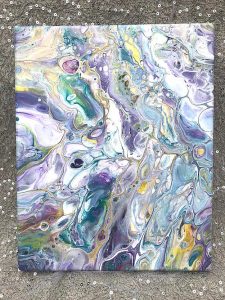 TERM THREE – Lino cut Classes. Dates and times coming soon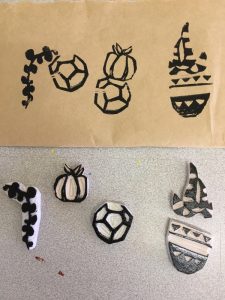 TERM THREE – Kokedamas. Dates and times HERE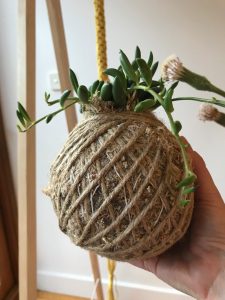 ****TERM THREE DATES SOON ****** – Children's Mosaic Classes. Dates and times are available HERE.
TERM THREE – Pottery Classes dates and times for children's classes are HERE
Mid Term enrolment welcome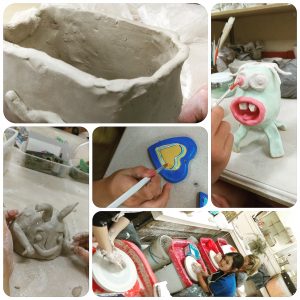 ****TERM THREE DATES SOON ****** – Children's Loom & Weave, dates and times are HERE
CASUAL STUDIO SPACE HIRE – ClayMotion now offers shared casual studio space to individuals needing access to the studio and facilities outside of class times. The space is not limited to pottery and can be used for any medium. The space is also available for hire by individuals wanting to run workshops and for groups.
NEW in the ClayMotion Shop: Clay project kits – these kits include a kilo of clay and three clay modelling tools and include postage within Australia. These kits would make a great Christmas present for the budding artist, someone interested in experimenting with clay, or as a holiday project for the kids. Visit the SHOP to view the range of project kits available.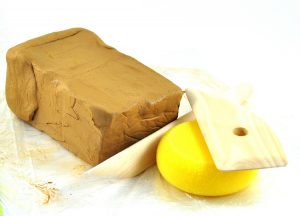 *************************************************
*************************************************
ClayMotion's program includes:
After School Children's Pottery Classes
Mosaic Classes
Children's Birthday Parties
School Holiday Classes
Family Workshops
Mothers Group Activities
And for adults:
Adults Pottery/Ceramics classes
Adults Mosaic Classes
Creative Teambuilding for Business
Birthday Parties
Hens Afternoons
Christmas Parties
*************************************************
QUICK LINKS :
VISIT THE SHOP TO BROWSE POTTERY SUPPLIES (PLEASE NOTE ALL CLAY ORDERS PICK UP ONLY)
TERM THREE 2019 CLASS TIMES AND ENROLMENT INFORMATION CLICK HERE
OR HOW ABOUT A GIFT CERTIFICATE ? VISIT THE SHOP TO PURCHASE ONLINE. 
VISIT THE SHOP TO VIEW A FULL LIST OF CLASSES AND WORKSHOPS 
STAY UPDATED ON CLAYMOTION BY SUBSCRIBING TO THE BLOG
***************************************************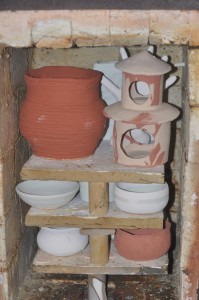 ClayMotion  has clay and ceramic tools available for sale which can be ordered online via the shop.
ClayMotion also offers a firing service for artists in the local and surrounding area. Simply contact me to organise a quote.
Remember to visit the student gallery to see some great images of works made by both adult and children students, past and present.
Don't forget to share ClayMotion classes and workshops with friends and family you think may be interested 🙂